Become member of Taft Friends
Would you like to benefit from our savings system, longer return period, special promotions and much more? Become a member of Taft Friends free of charge and enjoy nice benefits as a member.?
My benefits
How does it work?
My benefits
What do I get when I am a member of Taft Friends?
1) First Priority
Be the first to be updated of the latest collections, sales, promotions and news.
2) Collect Bonus Points
You will receive a bonus point for every 5 euros. 1 point is worth € 0.50, nowhere else you save so fast! If you have 50 bonus points or more, you can redeem them (with minimum spending of & euro; 50.00 & not on Sale). You don't collect bonus points on SALE and promotions.
3) Return webshop orders with your points
Redeem 14 bonus points to receive a return label. This is only possible if you have enough bonus points (you can not use the bonus points of the purchase you return)
4) Longer Return Period
If you are a member of Taft Friends, your return period will be extended to 30 days. So you have a little longer time to think about your purchase.
5) Surprise on your Birthday
Do we know your date of birth? Then we surprise you on your birthday with something nice!
How does it work?
Open the Taft Shoes App and click on "JOIN TAFT FRIENDS"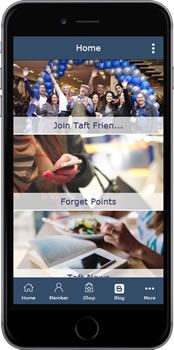 Create your profile and click on send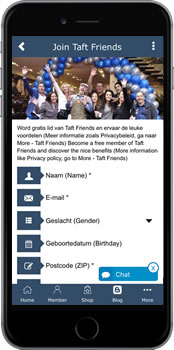 It is that simple!
You will receive your login details from us within 1 business day
Download the App